The highest standard of design, production and storage
The pattern design service we offer our clients meets all application needs.
Making patterns occurs also thanks to Fonderie Ariotti's mix of metallurgic and artisanal skills, applied to the most modern technologies.
In our technical office, we develop the CAD drawing of the object to be cast, adding machine allowance, draft angles and dividers. It is an activity that requires constant exchange of information between the technicians and the client company engineers, to whom we offer all of our metallurgic and production process knowledge. Once the casting drawing has been approved, we proceed (still using CAD) with the production of all the tool components in full detail: patterns, core and core box.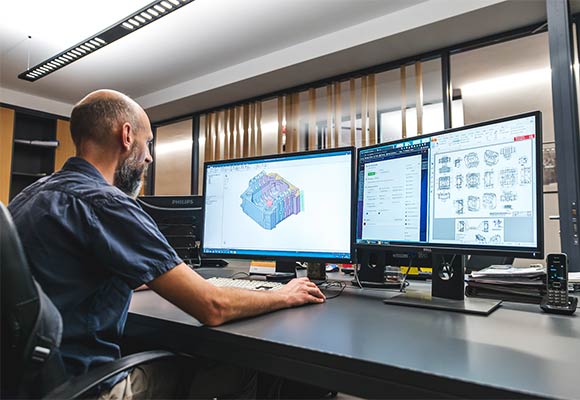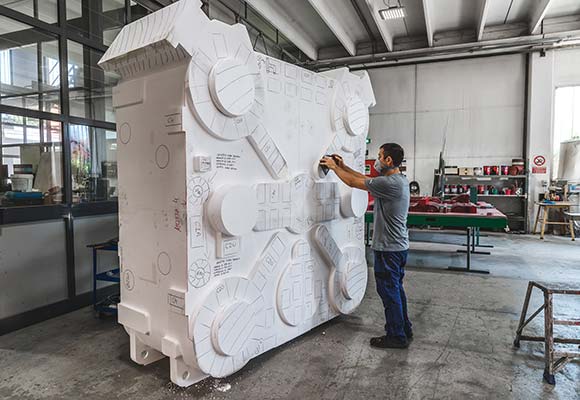 Once it has been defined, the design is delivered to our pattern-makers who construct it using modern CNC techniques and with materials that range from polystyrene foam to resin, metal or plywood and sometimes, in thermosettng plastics or alluminium alloys.
We make the patterns in collaboration with a trusted network of partner companies, for one-off pieces or serial production, which is why we use the GOM scan measurement system, for an accurate examination of the pattern's quality and geometric correctness.
Maintenance and modification
We directly look after the maintenance, care and modification of our clients' patterns so that they are always suitable for production. The patterns made by the staff of Fonderie Ariotti are kept and carefully looked after over the years, to guarantee our clients maximum security, speed and efficiency in production processes.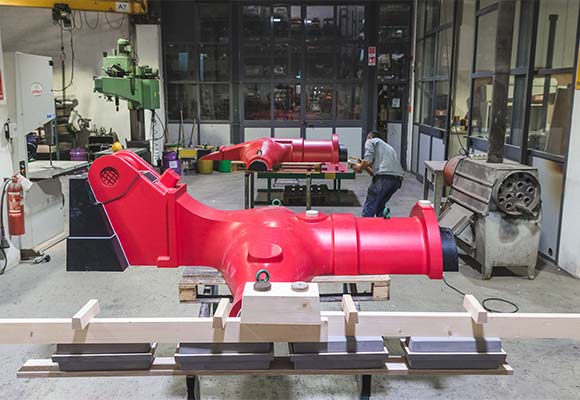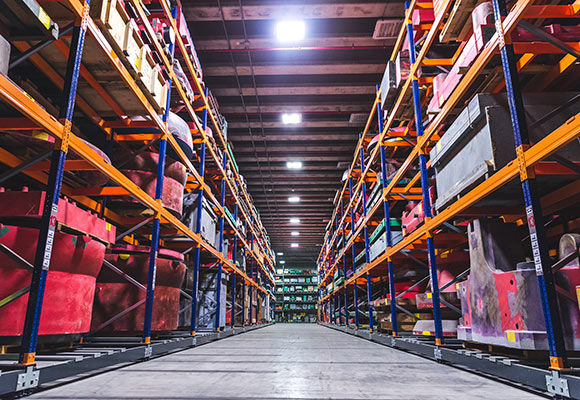 We look after our clients' patterns with great commitment. Storage is a highly important part of our production process and that is why we have invested in the construction of a 4.0 technological and efficient pattern stock over recent years.
In our stock, the patterns are stored, registered and coded so that their history can be found quickly and so that they can be easily used again even after many years, 4.0.