A family company with over a century of history and experience
We have been foundry experts since 1910; hard and smart workers with a passion for a job that has evolved over the years combining tradition, technology and research.. Our company is situated in Adro, in the province of Brescia, the industrial heart of Northern Italy and one of Europe's most developed and technologically advanced areas.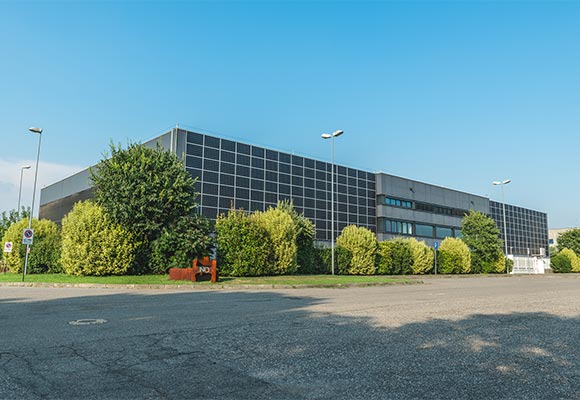 As a foundry we rely on a solid network of international partners to respond to markets in a flexible and fast way.
Four generations of entrepreneurs in the cast iron sector
In its 110 years of history, Fonderie Ariotti has lived through many recessions and two world wars, always remaining in the hands of the Ariotti family of entrepreneurs. It all began at the dawn of the twentieth century with its founder Giuseppe (Pinì), followed by Teobaldo and Cesare, right up to the fourth generation, today represented by the brothers Roberto and Giorgio Ariotti. With a production capacity of 20,000 tonnes per year, the company covers a surface area of 20,000 square metres and is specialised in the production of special components in cast iron (ferritic nodular cast iron, pearlitic nodular iron, grey cast iron and ductile iron for ADI – austempered ductile iron) for industrial machines and plants used in the energy, machine tool and infrastructures sectors.
An outstanding Full Buy service supported by the R&D department
he excellence of Fonderie Ariotti lies in its ability to offer clients a Full Buy, turnkey service: from co-design to casting, from machining to Zeiss measurement and certification. Complex components up to 80 tonnes can be delivered raw or ready for assembly.
Over recent years we have invested in the realization of a large research and development department, to explore and scientifically characterise the materials.
Fonderie Ariotti in support of culture and the region
We believe that enhancing and supporting our territory, research and culture is a duty and a pride. For this reason, we are active with every year donations to various charities, volunteers, humanitarian, social and cultural associations, especially in a period of difficulties, such as the one in which we are now finding ourselves due to Covid19.
Among these, the main associations are:
Brescia Musei foundation has launched this year the important Project "Alleanza per la Cultura" (Alliance for Culture), which enhances the artistic heritage, the history, and the culture of our city. At the core of the project there is the restoration of the historic bronze casting of the "Vittoria Alata" (Winged Victory), symbol of Brescia, and exaltation of the artistic aspect of the foundry work.
Other projects supported by Fonderie Ariotti: