We carefully conserve our clients' patterns
The stock at Fonderie Ariotti is a 4.0 safe
Our new and ultra modern pattern stock is automated and compactable on mobile bases, digitally integrated 4.0 and equipped with highly modern technologies:
Fire prevention and sprinkler system;
Protection against theft and damage is guaranteed by limited and monitored badge access by only qualified personnel and by complete camera surveillance;
Protection against deterioration and weather damage in a controlled temperature underground store room.
Internet of things for identifying patterns
Thanks to the combination of IOT (internet of things) technologies, we can ensure full identification of patterns using RF-ID: each physical object we manage (patterns, mobile parts, core boxes) is looked after by special personnel who label, photograph and organise it, value it qualitatively and economically, and then catalogue it by assigning it a digital sheet with electronic tags.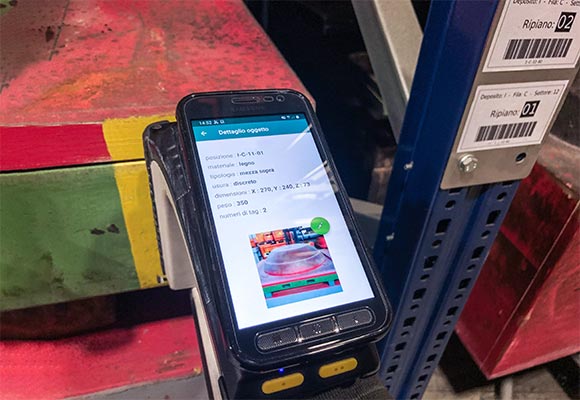 The tags have many advantages, including:
Real time traceability of the patterns;
Efficient management of picking and production bill of materials;
Access to a web of information about the history of the pattern;
Certainty about the ownership of the pattern;
Secure information and copyright on an encrypted cloud platform.
Notwithstanding the General Conditions of Contracting for European Foundries, we undertake to compensate for any damage or loss (other than normal production wear), in line with the current estimated value of the assets.