Materials and products tested, checked and measured by Fonderie Ariotti
Quality control in a specialised laboratory
We have invested a lot into creating a metallurgic laboratory capable of conducting specific, accurate checks of all products. Thanks to the modern instrumentation used by our specialist technicians, the Fonderie Ariotti laboratory is today a centre for the technical and cultural diffusion of the knowledge and skills we have gained over the years.
We decided to set it up on the same floor as our offices to stimulate collaboration between colleagues and to speed up the passage of information to all production departments.
Chemical analysis using a spectrometer
Thermal analysis
Hardness tests using


3000kg Brinell bench hardness tester
Calibrated pin Brinell hardness tester
Leeb rebound hardness tester with G probe
Magnetic portable Brinell hardness tester, test force 750 kg

Tensile strength tests using strain gauge
Impact tests also at low temperatures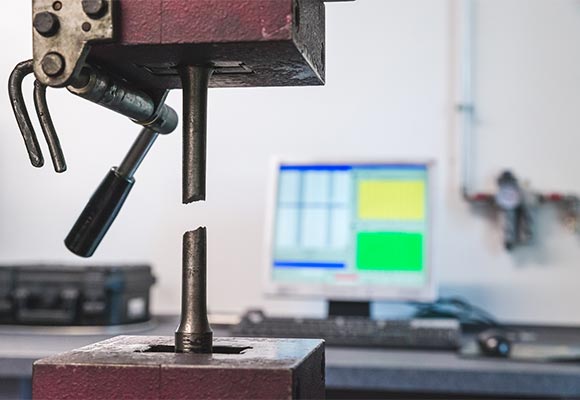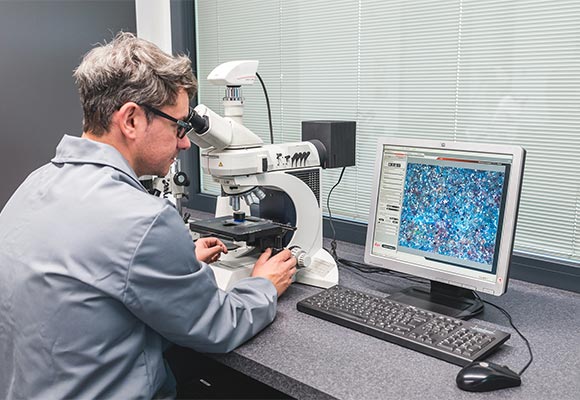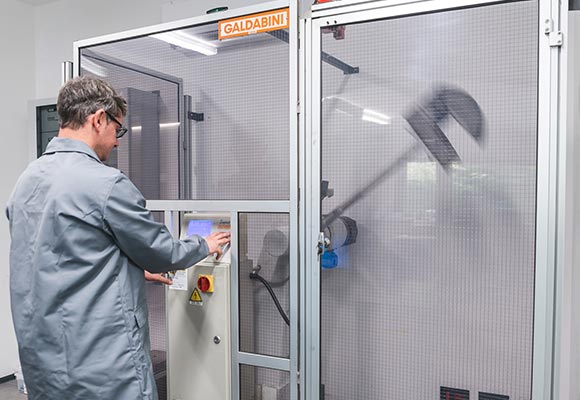 Visual tests
Micrographic examinations using optical microscopy of both metallographic samples as well as of castings
Examinations using ultrasound with straight and angular probes
Magnetic particle inspection with yoke using fluorescent or contrasting liquids
Tests using dye penetrant inspection
Quality control of paint coating
Optical measuring tests with GOM system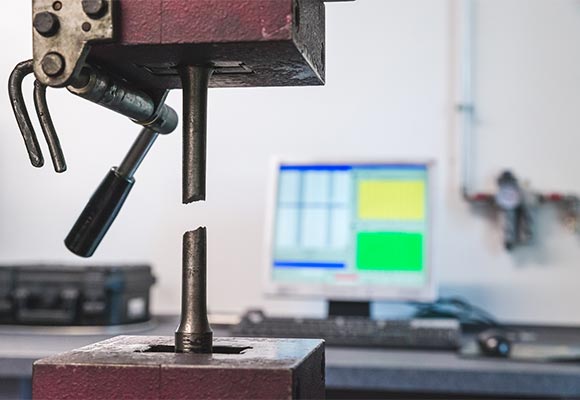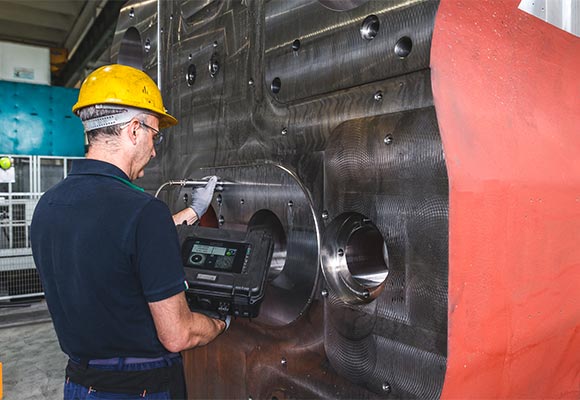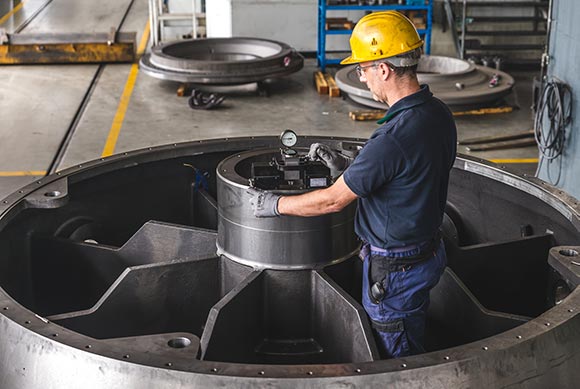 CMM (Zeiss) measuring machine for high precision measurements
Installed in a controlled temperature environment, it is one of the largest and most accurate machines on the market. It enables us to stand out in the sector, allowing for an exceptionally accurate measurement of large and complex-sized components. We certify our finished products with a two-place decimal precision and we constantly verify through daily controls the geometries of our machine tools to guarantee the highest quality performance.