Foundry open to young people
our school-work exchange programme for students
For several years, we have been actively involved in school-work exchange programmes for students attending the technical colleges in the area of Brescia and for university students.
In the past year we have completed an important initiative, welcoming technical college, university and PhD students.
It is part of our mission to bring young people closer to the fascinating world of foundry and mechanics, where technical skills are evolving hand in hand with the need to make our economy increasingly sustainable.
Specifically, in the last year we hosted for 8 days the students of two fifth grade classes from a technical college, bringing them into our production reality in direct contact and comparison with our technicians and department operators. Among other things, this has allowed us to obtain the Confindustria Stamp for Quality Alternation (BAQ) for the value of the activities carried out in favor of "on the job" training.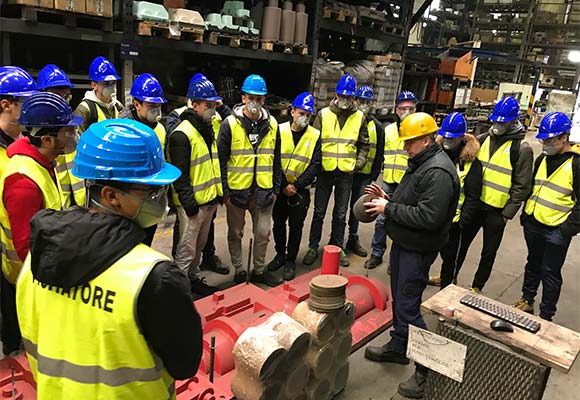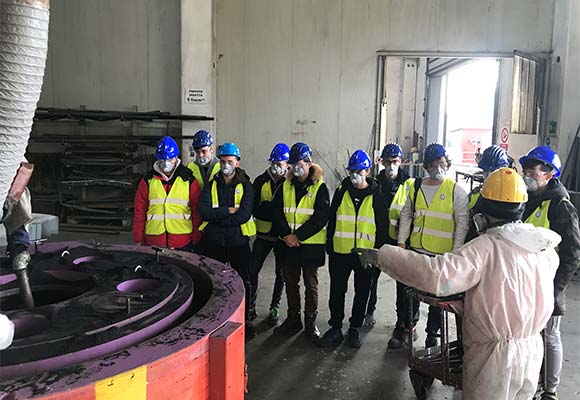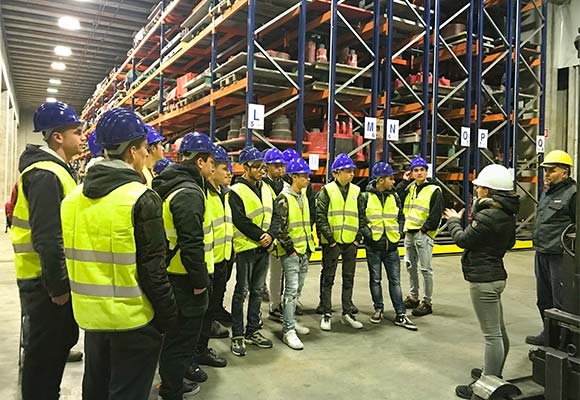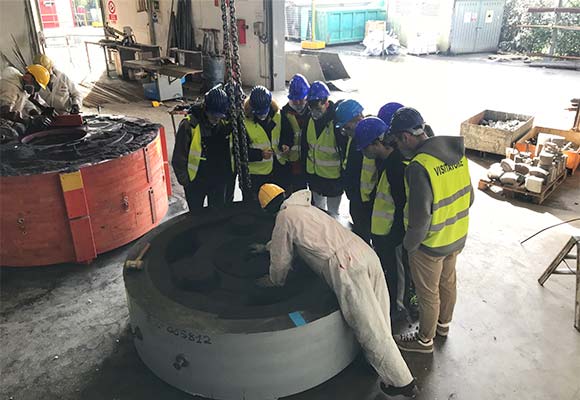 At the same time, we are progressively strengthening the relationship with universities, to develop and deepen themes that go far beyond those of typical interest of foundries: we have launched research projects on the characterization of the materials we produce, with the aim of supporting designers with experimental data, rather than deduced – as often happens-, and to research specific and more suitable resistance criteria for cast iron, in order to be able to successfully carry out ambitious and demanding projects.
This research continuously involves university professors and PhD
Today we are laying the foundations for supporting the future of our company, attracting and training young talent.