An in-house deburring department to maximise efficiency
Fonderie Ariotti in-house deburring department is made up of 6 suction chambers for manual machining, and by an efficient double station Clansmann manipulator with rotating tables for more demanding operations.
It is a structured department that enables us to manage all operations within the plant, maximising efficiency, reducing transfer times and controlling product quality.
All manual operations, essential to our production, are carried out in suction cabins in the utmost safety, and all our operators have 3M safety respirator helmets.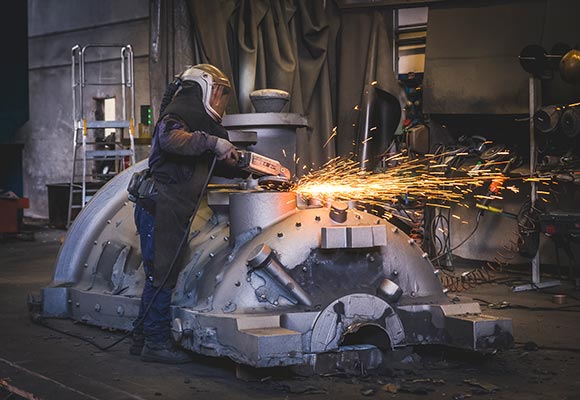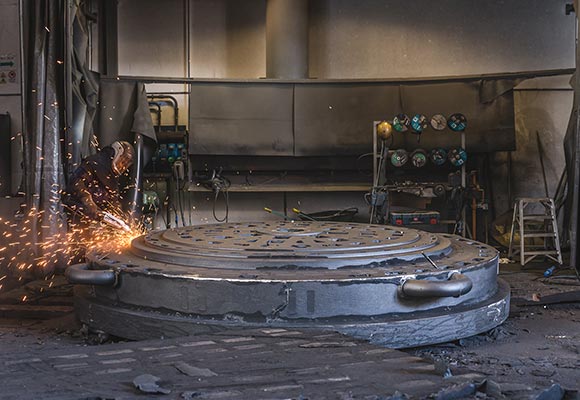 Clansmann grinding manipulator
Purchased in 2019, The Clansmann grinding manipulator, with 75 kW spindle power and automatic control of all work axes, is one of the most modern and innovative systems in our sector.
We developed it in synergy with the manufacturer, with the idea of radically improving the workplace while at the same time ensuring strong productivity.
The machine is completely closed inside a suction chamber, thus guaranteeing the highest standards of safety.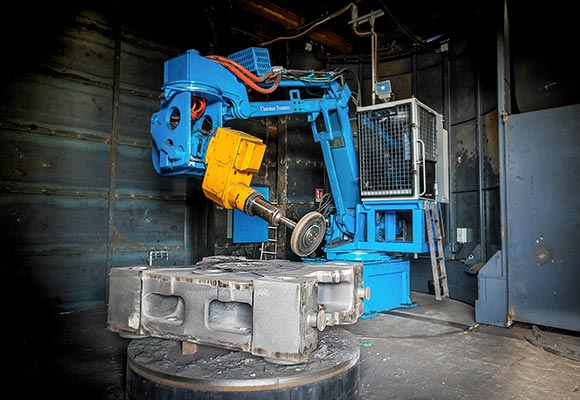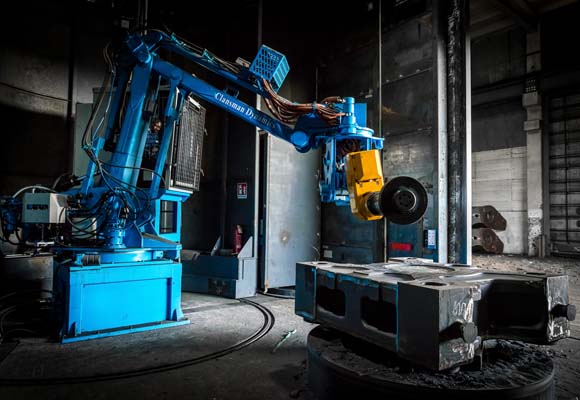 We have 4 shot blasting machines to meet our production needs internally and optimize the surface quality of the components: one specific for bigger castings, up to 6 meters, one with through hook dedicated to medium-sized castings, up to 16 tons, and two in line with the mechanized moulding plant for small and medium series productions, respectively with belt and boxes.