Thanks to the Customer Satisfaction questionnaire, we shared the importance of data security along the whole supply chain with customers and suppliers
Fonderie Ariotti has recently obtained the ISO/IEC 27001 certification, relating to information security management, which has always been a priority for the company. Thanks to the great organizational and infrastructural effort, relying on the latest technologies from vendors such as VMware, Microsoft, Fortigate, Dell, we guarantee operational continuity and assure our customers of safe and informed data processing.
The attention to "Cyber Risk" was very evident in the responses to our latest Customer Satisfaction questionnaire. Our customers believe that, in a score from 1 to 10, the importance of paying attention to Cybersecurity issues is equal to 8.7 (average value). It is also for this reason that we have striven to obtain obtain the certification, which represents the first step of a path that will lead us to achieve excellence in this area.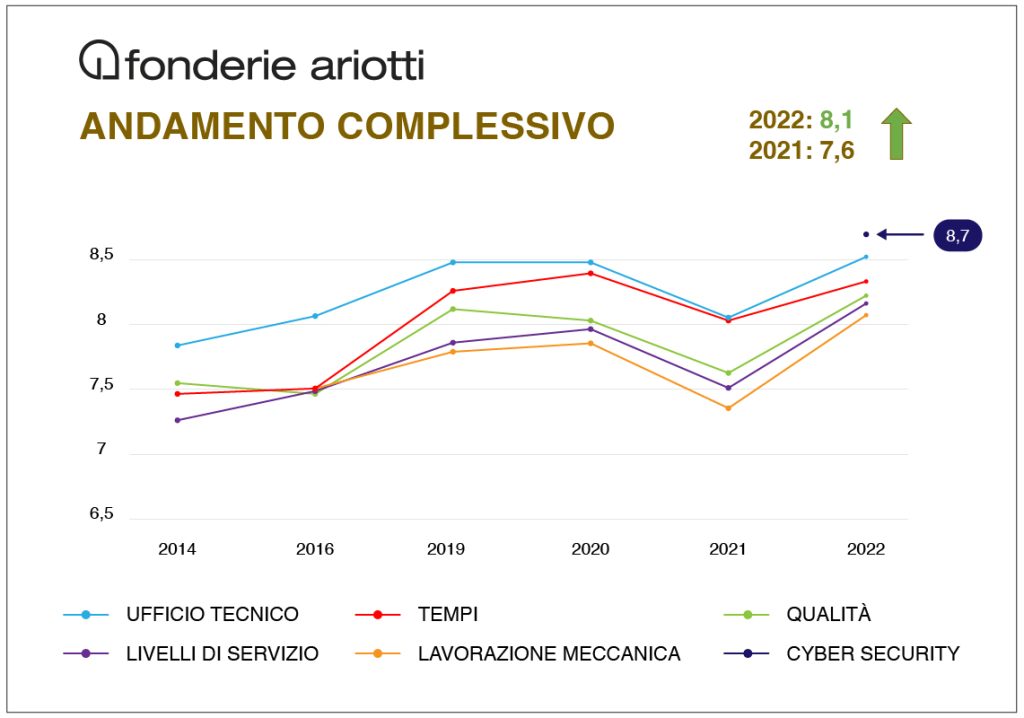 You can download the ISO/IEC 27001 certification of Fonderie Ariotti by clicking here: